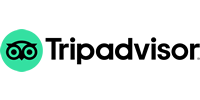 Worth every penny we spent for hollidays here
MihaAvzlahar, Family holiday, July 2018
This hotel is surely in the top of 3 stars hotels. Service is simply impeccable. From reception desk to restaurant personnel and cleaning ladies each and everyone of them was extremely nice and always ready to go the extra mile. Hotel and rooms nicely renovated. We are highly demanding on cleanliness and we can say that the room was very clean. They changed towels every day and sheets every third day. WiFi is free and fast! Free private parking! Aircondition. Hotel is located on the beach, two sunbeds and umbrella in the price. The pool is nice and clean. Restaurants and shops across the street. Overall worth every penny we spent for hollidays here.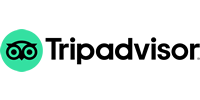 One week all-inclusive (pensione completa)
Leslie M, Family holiday, August 2017
As expected, the food quality and choice was excellent. The staff were always very helpful, efficient and cheerful. The room was always thoroughly cleaned every morning, with towels replacement, cleaning of the toilet with bleach, etc. The shower cubicle was very comfortable in space (approx 150x80cm). Each balcony has facility for drying your towels on a sort of pull-out set of rails. The air conditioner worked perfectly and is easy to use. Most important is the feeling of cleanliness when you have white walls and white ceramic tiles and fresh smelling white cotton sheets (typical of traditional italian hotels, not like some other hotels I have been in, around the world, including 5 star hotels). There is an immaculately well maintained big swimming pool on the side of the hotel,which you can use if you want (we preferred the sea).