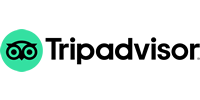 Erholsamer Familienurlaub
Markus S, Viaggio con la famiglia, Agosto 2018
Schönes gepflegtes, familienfreundliches Hotel mit Pool und direkter Strandlage. Auch Parkplätze waren am Hotel ausreichend vorhanden (auch am An- und Abreisetag). Das Familienzimmer war schön, mit Klimaanlage, Dusche und WC ausgestattet. Einziges Manko sind die wenige Ablageflächen im Bad. Die Zimmer werden täglich gereinigt. Das Essen ist sehr reichhaltig, abwechslungsreich und gut. Sehr freundliches und zuvorkommendes Personal. Das war bestimmt nicht unser letzter Urlaub in diesem Hotel. Vielen Dank an das gesamte Team.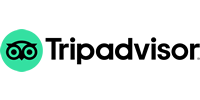 Vacanze in famiglia
715giovanni, Viaggio con la famiglia, Agosto 2018
È sempre un piacere trascorre qualche giorno al mare a Viserbella. Con alcune interruzioni, sono oltre 20 anni che veniamo all'Hotel Atlantic, e ogni volta è come essere a casa. Il personale così come la famiglia Mussoni sono molto gentili e accoglienti. La cucina è curata e la colazione è abbondante. Uno dei punti di forza dell'hotel è senza dubbio la piscina. Inoltre, per chi ha bambini, non ci sono strade da attraversare per arrivare alla spiaggia di Giorgio che è molto spaziosa.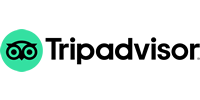 Splendida Vacanza
Laura D, Viaggio con gli amici, Luglio 2018
Splendida vacanza È il terzo anno che soggiorniamo in questo hotel. L'accoglienza è sempre al top, il servizio perfetto, sempre molto pulito. Stanze semplici ma curate, ottima la colazione, fantastico il buffet di verdure, e i piatti di chef Francesco sempre buonissimi.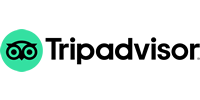 Gèniale
elisacambadias, Viaggio con gli amici, Agosto 2018
deuxième séjour à l'hôtel Atlantic. Toujours rien à redire petit hôtel familial très bien placé avec un parking et une super piscine (le seul hic c est qu'elle ferme entre midi et deux.) l'hôtel est propre et très bien situé. Le personnel est très sympathique et parle français nous sommes encore ravie de notre séjour. Viserbella est un petit coin tranquille pour les familles et il y a vraiment tout pour les enfants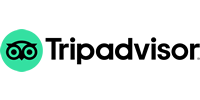 excellent sèjour
theresebianco, Viaggio con la famiglia, Luglio 2018
Nous avons passé, 10 jours de vacances super agréable ,Accueil chaleureux et sympathique , l' Hotel et sur la plage, les chambres sont toujours bien propre, un grand parking pour la voiture, ont a vraiment super bien mangé et très diversifie, piscine propre et surveillée, les patrons ainsi que le personnel sont super gentils , Hotel à recommander avec plaisir. Un grand merçi .Cordialement.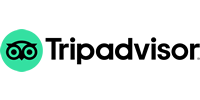 Gepflegtes familienfreundliches Hotel direkt am Strand
yvonneg485, Viaggio con gli amici, Luglio 2018
Freundliche familiäre Atmosphäre, sehr gute Küche, gepflegte saubere Zimmer, direkt am Strand, schöner Pool - was will man mehr. Wir waren bereits zum dritten Mal und hoffentlich nicht zum letzten Mal hier.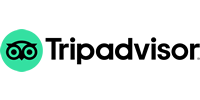 Worth every penny we spent for hollidays here
MihaAvzlahar, Viaggio con la famiglia, Luglio 2018
This hotel is surely in the top of 3 stars hotels. Service is simply impeccable. From reception desk to restaurant personnel and cleaning ladies each and everyone of them was extremely nice and always ready to go the extra mile. Hotel and rooms nicely renovated. We are highly demanding on cleanliness and we can say that the room was very clean. They changed towels every day and sheets every third day. WiFi is free and fast! Free private parking! Aircondition. Hotel is located on the beach, two sunbeds and umbrella in the price. The pool is nice and clean. Restaurants and shops across the street. Overall worth every penny we spent for hollidays here.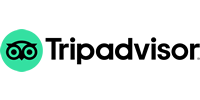 One week all-inclusive (pensione completa)
Leslie M, Viaggio con la famiglia, Agosto 2017
As expected, the food quality and choice was excellent. The staff were always very helpful, efficient and cheerful. The room was always thoroughly cleaned every morning, with towels replacement, cleaning of the toilet with bleach, etc. The shower cubicle was very comfortable in space (approx 150x80cm). Each balcony has facility for drying your towels on a sort of pull-out set of rails. The air conditioner worked perfectly and is easy to use. Most important is the feeling of cleanliness when you have white walls and white ceramic tiles and fresh smelling white cotton sheets (typical of traditional italian hotels, not like some other hotels I have been in, around the world, including 5 star hotels). There is an immaculately well maintained big swimming pool on the side of the hotel,which you can use if you want (we preferred the sea).